Since I am a VERY new blogger, I was looking for a way to get my name and blog out there, and try to build a network of blogger friends! This morning I was reading my list of favorite blogs and
Julie over at From Inmates to Playdates
had a post about a
Blog Party
hosted by 5 Minutes for Mom.com. The whole purpose of the party is to help bloggers "meet" new friends and introduce youself to new readers. EXACTLY what I was looking for! So...here's my introduction: I'm a 29 year old wife and mother. I've been married for 4 years and we have a 2 year old monkey who is seriously the funniest person I know! I work full time, with my husband (that's right...we're together ALL day EVERY day!) I'm a very social person, but also a homebody, I love television and books, celebrity gossip is my secret guilty pleasure and I'm TOTALLY excited about the Royal Wedding! I guess I consider myself quirky and silly and I Love to laugh!
I think if I had to describe my parenting approach it would be summed up by the quote at the top of this blog, I try to smile and enjoy life everyday, because that's the type of person I want my daughter to be. I think we all have different opinions and approaches, but at the end of the day, we are all just trying to love our kids and raise them the way we think is best, even if we all do it a little differently, we all have the same goal.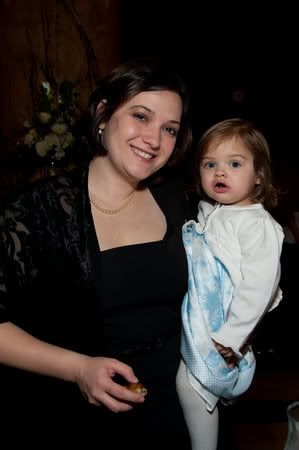 Photo by Fallon's Photography
I've thought a lot about what I want this blog to be, when I first had the idea for this blog I really just wanted a place to write all the things that are happening in our lives, those moments that we forget if they aren't written down, but are the important details I want to remember! My favorite blogs to read are the ones where the writters are just honest. Honest about their feelings and thoughts, and make me feel like "Hey, I'm not the only one that has felt like that" So I guess that is what I strive to do, to write an honest blog about what is going on in my life, with a little fun and crazy mixed in...because that's who I am!
Laurie